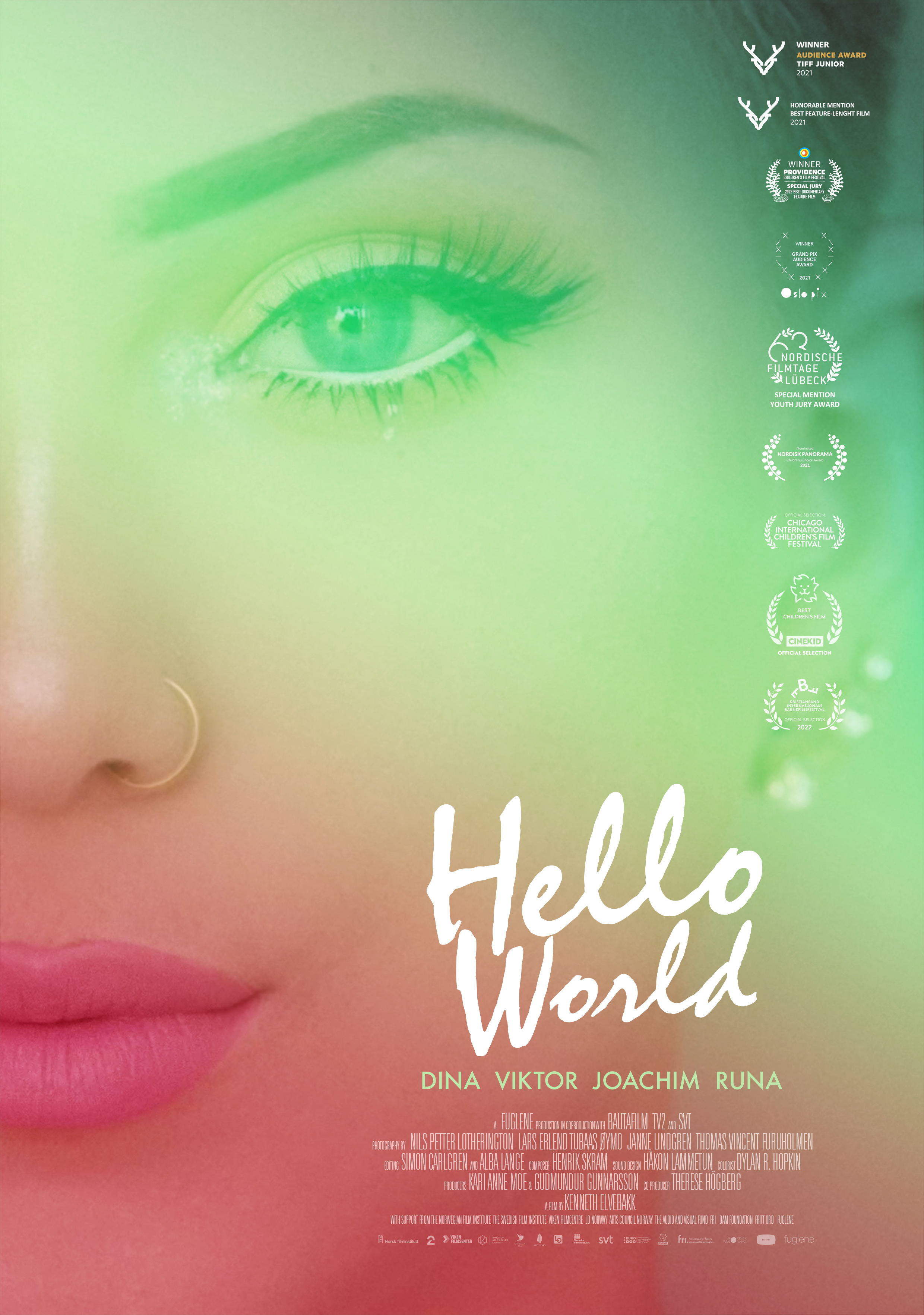 Hur är det egentligen att vara den enda som är öppet queer på hela skolan?  Under tre år följer vi Runa (12), Viktor (12), Dina (13) och Joachim (14) som ger oss en inblick i hur det kan vara att växa upp som queer idag. Hur känns det när du har bestämt dig för att berätta för omvärlden men skolan ber dig vänta så att de kan "förbereda" nyheterna först? Eller när en lagkamrat i handbollslaget anklagar dig för att ha tittat för mycket i duschen efter träningen?  Hur känns det att plötsligt stå på scen tillsammans med superstjärnan dragqueen RuPaul? Blir allt lättare med tiden?
Format 90min (58 min TV)
Director Kenneth Elvebakk
Producers Kari Anne Moe and Gudmundur Gunnarsson
Co-producer Therese Högberg
Produced by Fuglene(NO) Bautafilm (SWE)
A co-production with TV2 in Norway and SVT in Sweden.
Supported by Fritt ord foundation, Viken Film Centre,
Arts Council Norway, The Swedish Film Institute and The Norwegian Film Institute.
Developed in the Eurodoc 2018 program.
Pitched at Nordisk panorama 2016, Cinekid 2016
Premiere OSLO PIX Nordic competition and PIX UNG 30th May 2021
International Premiere at Nordic Panorama in the Young Nordic competition-section Sept 2021
​
Awards and nominations
Winner of the Grand Pix Audience Award, Oslo Pix
Nominated for the Best Nordic Documentary, Oslo Pix
Winner of the Audience Award for Best Film, Tromsø International Film Festival Junior
Honorable Mention, Best Feature-Lenght Film, Tromsø International Film Festival Junior
Honorable Mention, Youth Jury Award, Nordiche Filmtage Lübeck
Nominated to the Children's Choice Award, Nordisk Panorama
In Competition, Best Children's Film, Cinekid
Dina, Runa, Viktor, Joachim nominated to the Shameless Award, "Sex og Samfunn" in Oslo
Special Mention, Cinekid, Eurimages Co-Production Development Award (2016)