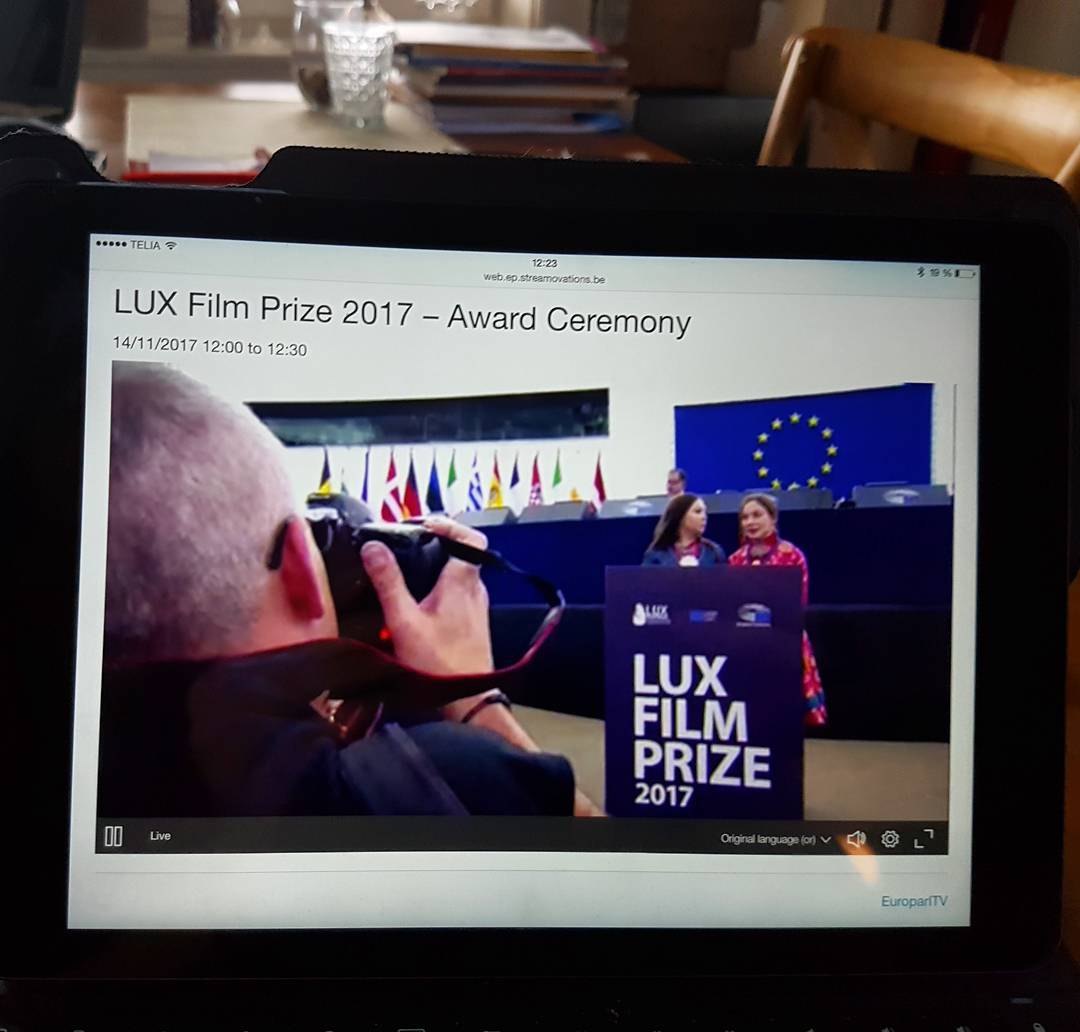 The European Parliament unveiled the winner of the 2017 LUX Prize at noon today in Strasbourg. The award went to Amanda Kernell's Sami Blood!
Sámi actresses Lene Cecilia Sparrok and Mia Sparrok, who play the lead roles in Kernell's film, collected the prize, after which they delivered a statement.
– "We are still here; we still exist. Every day, our people see the effects of colonial and racist thinking, as well as climate change.
Since 2007, the European Parliament LUX FILM PRIZE casts an annual spotlight on films that go to the heart of European public debate. The Parliament believes that cinema, a mass cultural medium, can be an ideal vehicle for debate and reflection on Europe and its future. The winning film will be screened in all 28 countries within EU and translated into all 24 languages.