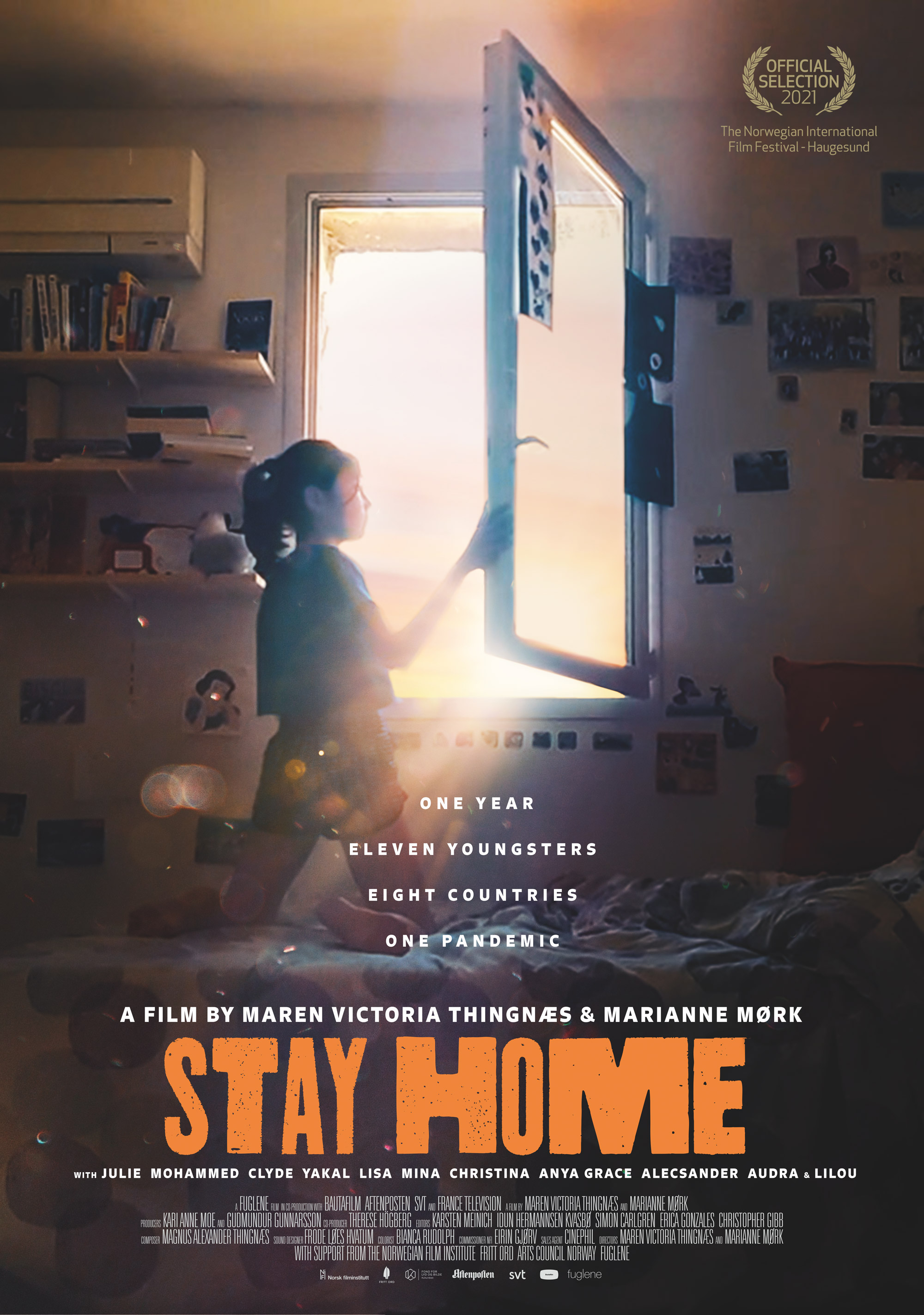 In STAY HOME, we experience the first year of the pandemic through the eyes of eleven children and teenagers, from eight different countries around the world. They all go through big changes when the lockdown hits them at the same point in history.
Format 86 min, 58 min, and series of 6 short episodes. (86 min sändning SVT DOX 2021)
Directors Maren Victoria Thingnæs and Marianne Mørk
Producers Kari Anne Moe and Gudmundur Gunnarsson
Co-producer Therese Högberg
Produced by Fuglene(NO) Bautafilm (SWE)
A co-production with Aftenposten in Norway, SVT and Film i Västerbotten in Sweden and France Television
Supported by Fritt ord foundation,
Arts Council Norway and The Norwegian Film Institute.
Premiere The Norwegian Filmfestival in Haugesund 24th of  August 2021